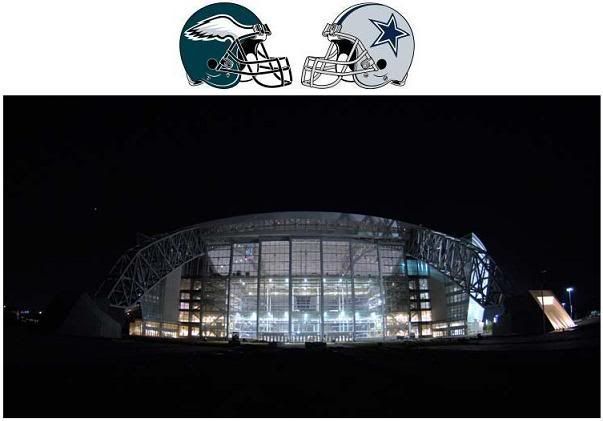 The world stage is set for WAR tomorrow night at 8pm on NBC. What a build up! I've been bumpin' Beanie Sigel's "I Can Feel It In The Air" for the past couple of days. It's games like this that fuel my passion to write so much about football on what is supposed to be an indie music blog :) I know... I can't help it! There's a fire inside of me that's fed from seeing two proud franchises face off in a battle for everything in one of the NFL's most storied RIVALRYS. WAR BABY!
LINK
What a storyline...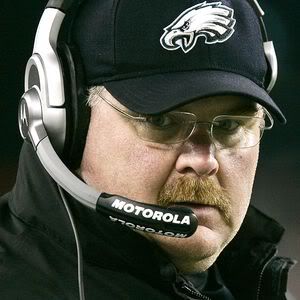 Will Andy call the perfect game? What could he possibly come up with to score on this stifling Dallas defense that has been one of the stingiest in history over the past couple of weeks? Can the Eagles bounce back?
Yes, I'm a Browns fan but you know where my heart lies in this one!