Speaking of Indie Monster, there's only one other monster that I wouldn't want to mess with...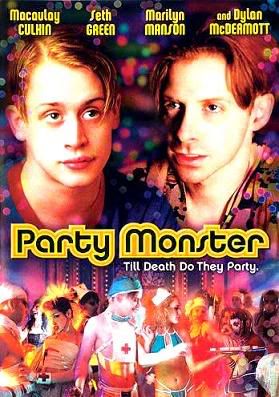 NO NO NO... not party monster! Although Macaulay Culkin did kill someone in that movie that's not what, who I was talking about.
There we go! She looks so scared... I mean come on, did she really think that Sesame Street was just a kid's show?! Sesame Street is one of the realest things I've ever known SON!
Another victim...
There was only one who was brave enough...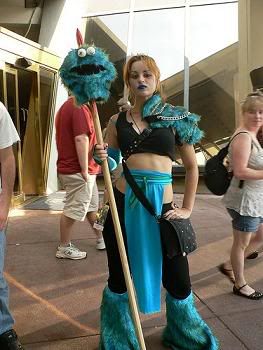 Inspiration! Cookie Monster was my inspiration. There's the answer! That puts an end to the question that I keep getting asked the most lately. Why Indie-Monster? Actually, I'm not sure where or why I came up with Indie Monster. I guess it was just a pen name that stuck. I would invite you all into my head in an attempt to find out why I do things the way I do, but I'm 100 percent sure that it would just confuse most of you. It confuses the hell out of me.
Fortunately, what doesn't confuse me is music. I know a good collaboration when I see one.
Renee Thomas is teaming up with Young Yonny for her first EVER project. The EP is set to release late this spring. I can't wait to hear the finished product. For those that don't know who Renee is she is Monster Entertainment's soulful, R&B artist from Ohio. We are VERY proud to have her on board. She has a beautiful voice and if you don't believe me go
HERE
. As for Yonny...
Young Yonny
Young Yonny, Ohio, Grammy nominated, supa producer. You may know him most recently from the hit "Say Aah" by Trey Songz, but honestly he's been doing his thing for a while now. Yonny's worked with a great deal of artists including, Birdman, Hell Rell, Mya, Lil Mo, Tum Tum, 2 Pistols, Jim Jones, Rihanna (Terminator) Trina (who can be heard on Young Yonny's production tags saying "ooh yonny"), Lil Wayne (The Carter II) and Ray Cash. I think I remember seeing this dude on B.E.T.'s 106&Park. He was a guest judge for Freestyle Friday. Yonny's reputation has been growing steadily, especially with the success of "Say Aah".
Match made in heaven! Keep checking back for more information and a possible release date.
Follow Renee Thomas on Twitter.com (http://twitter.com/reneemusic)
MySpace (myspace.com/reneethomasmusic)